Wedding planning's best friend

Instantly discover, build and price your wedding online.
1
No more endless internet searches and last-minute budget surprises, use our instant, accurate price discovery tools with industry-leading 90%+ accuracy to find your perfect venue without wasting time and money.

Can't find what you're looking for? We love requests! Email us at concierge@weddily.com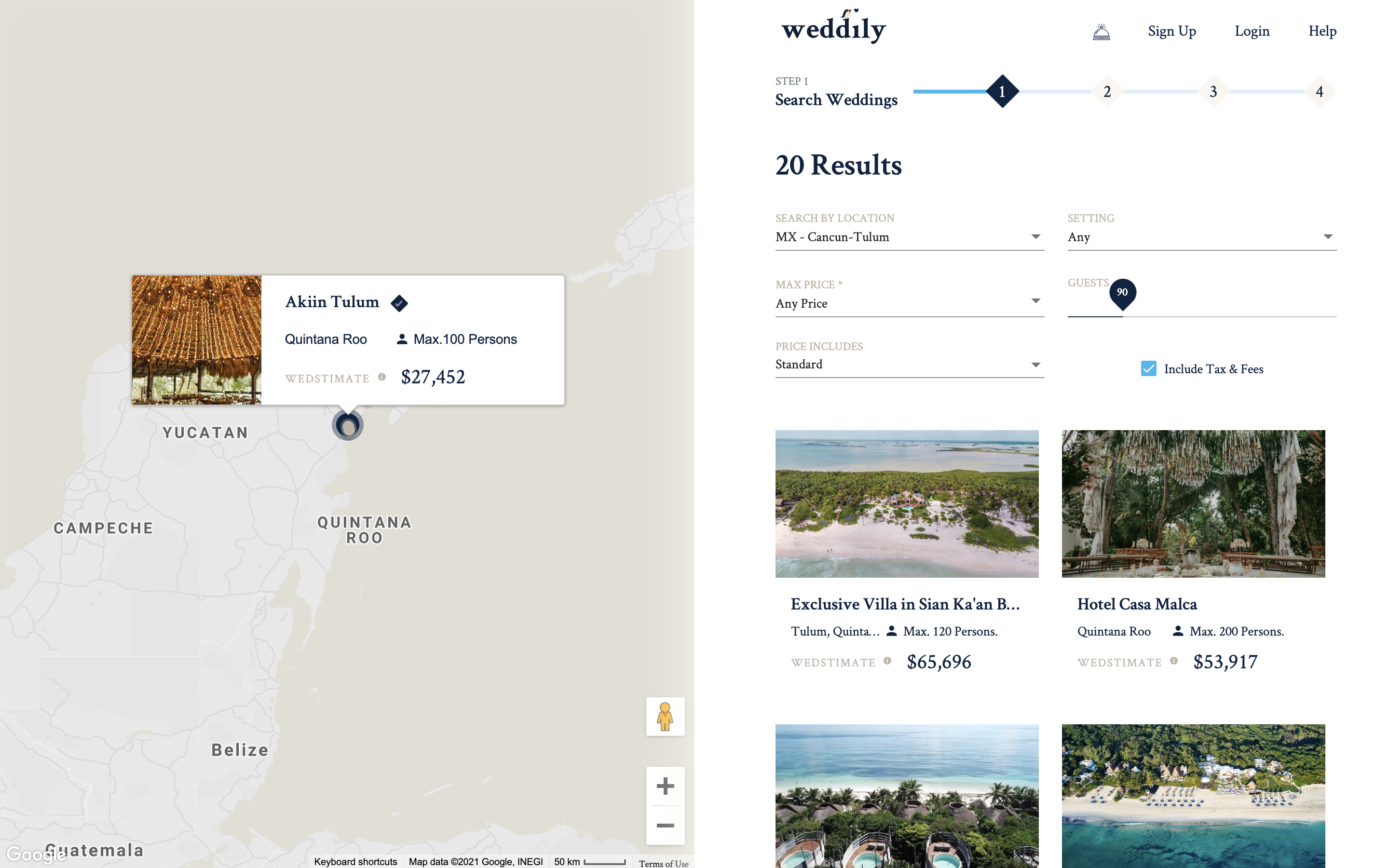 2
See all the event price details in one place, including expected lodging, 3rd party vendors, and other key items specific to the venue. Toggle key variables like event spaces, meal type, bar hours, and more to price your desired scope.

If you like what you see, then 'Reveal' the venue or message them direct to get the planning party rolling.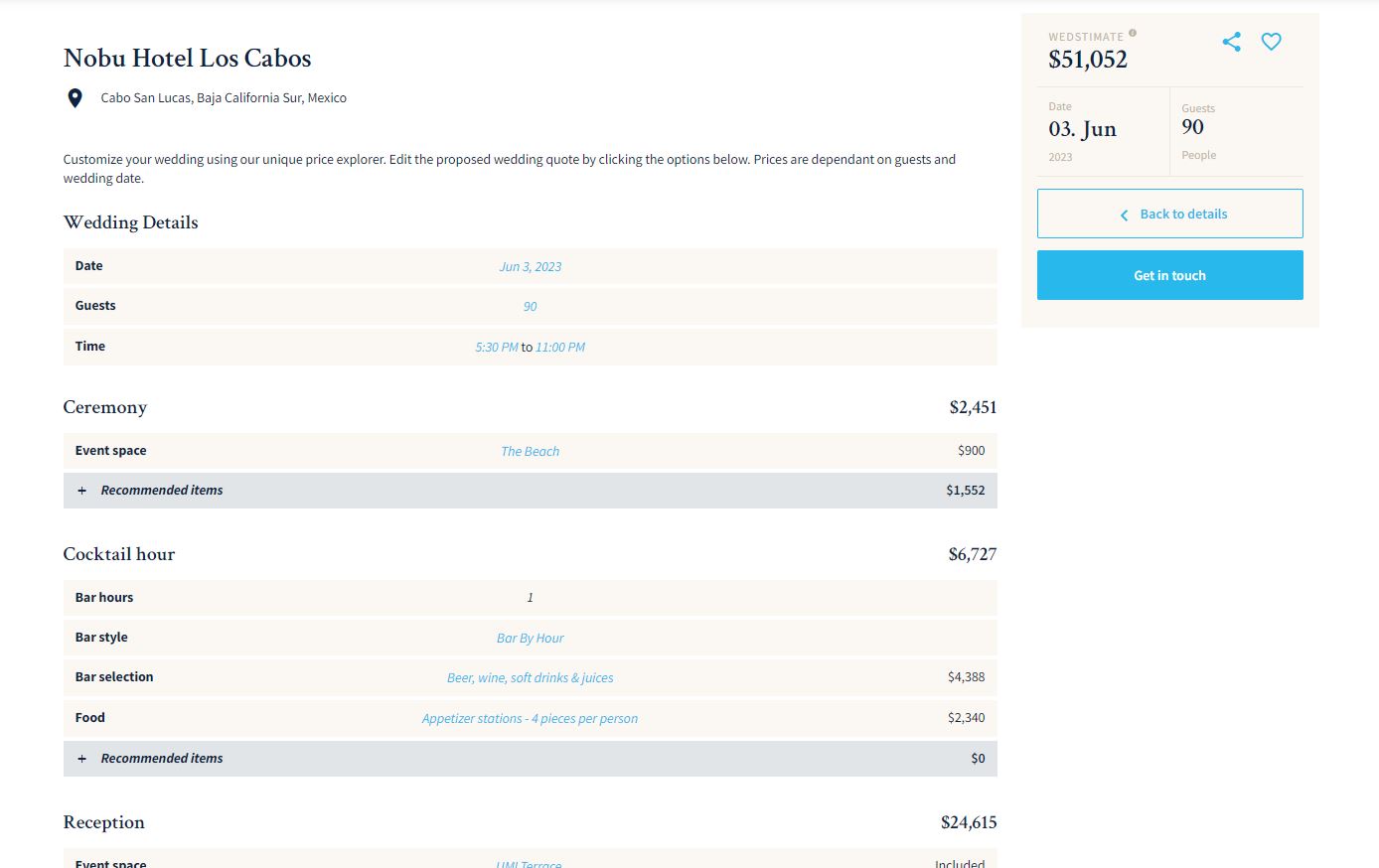 3
With Weddily, there are no mark-ups and our services are 100% free. We help you connect with your dream venue and you take it from there - we just make it easier, cheaper and more secure by providing free deposit and event insurance and up to $1,000 cash booking gift.
Refer your engaged friends and earn $500 average referral bonus when they book! Email concierge@weddily.com to redeem.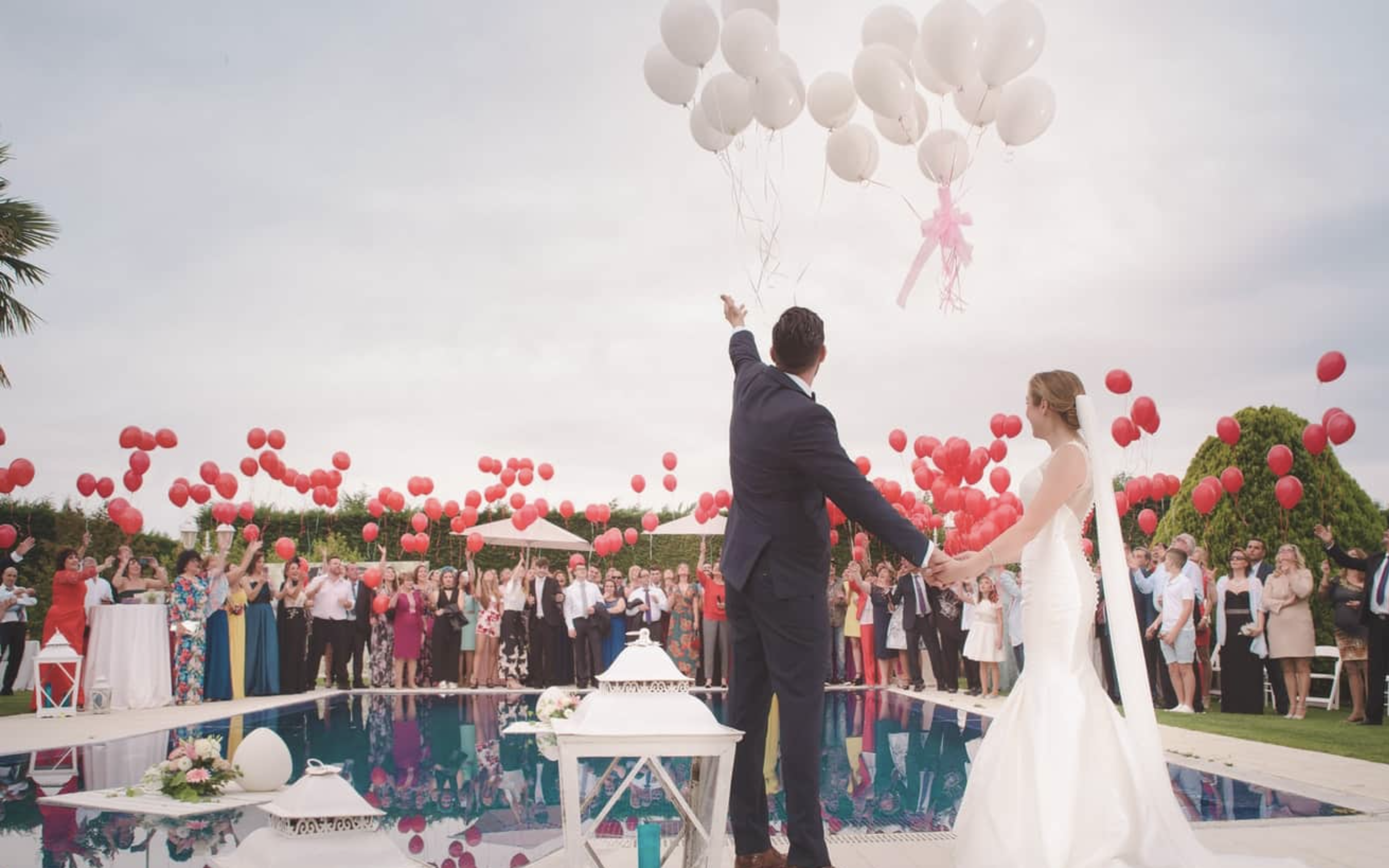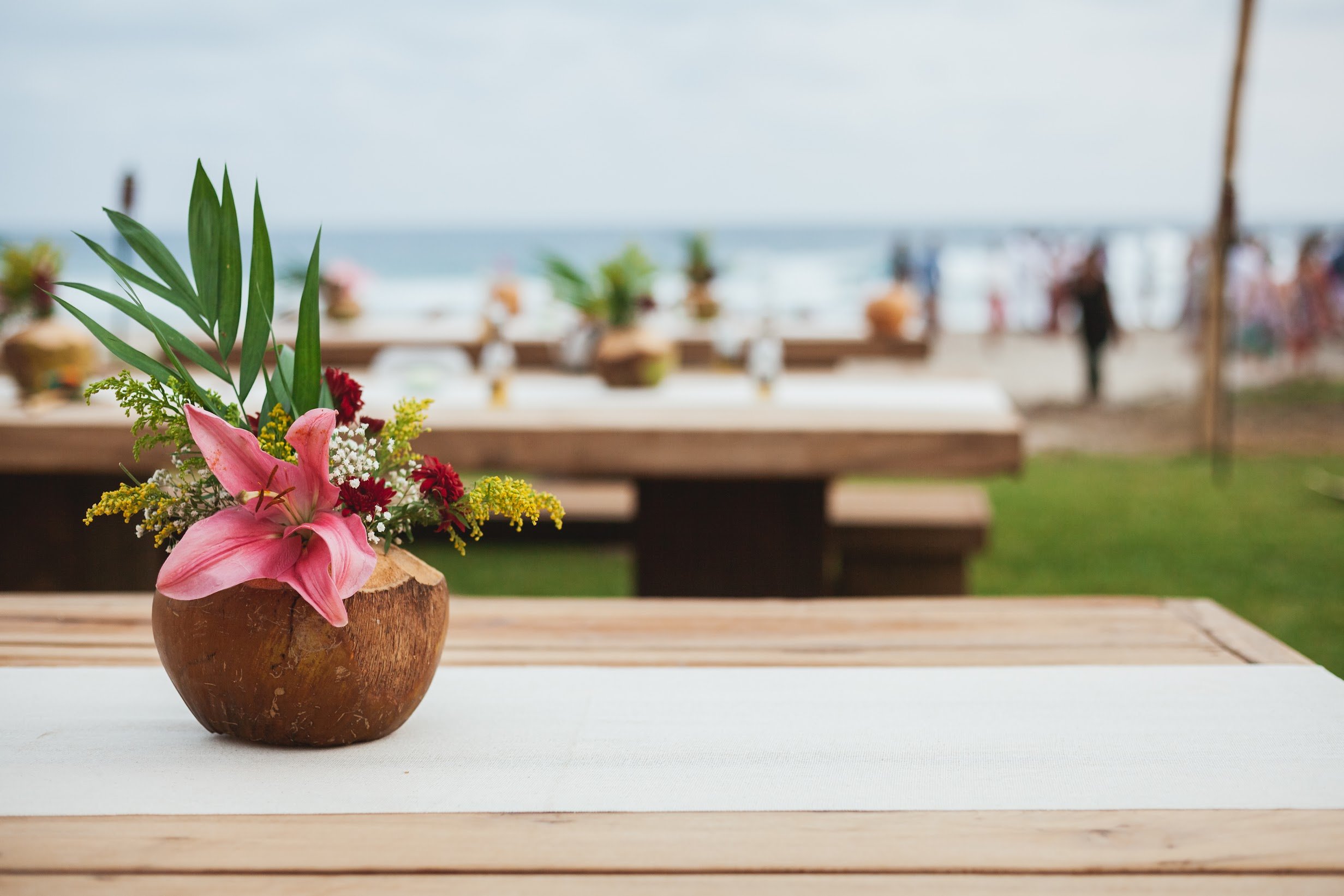 Need help planning your event?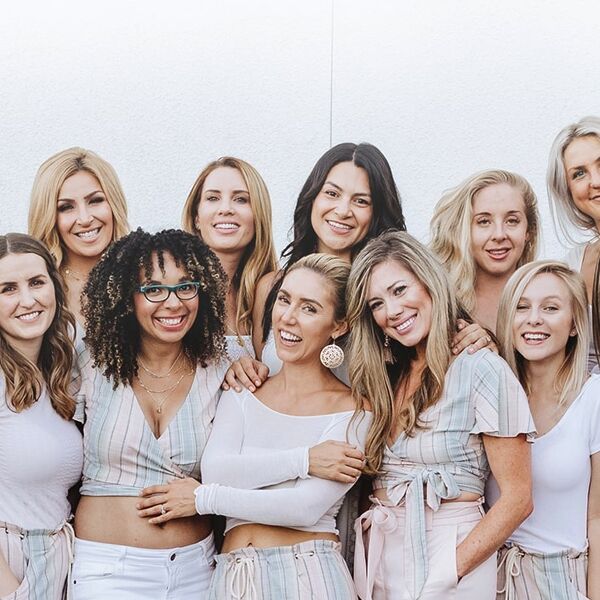 Welcome to no-obligation, full-service, award-winning wedding planning for $249/mo. Wild, we know.
Full-service wedding planning

Up to $1,000 booking bonus
Without a doubt the best way to plan a wedding!
Let me start with the biggest thank you to the Weddily team. You made us feel so comfortable and important. Our celebration was more than we could have ever imagined. It was truly the best day of our lives.
I can't wait to recommend you to all my clients!! Fantastic job!